Helen Martin
Helen Martin, Batik Artist and Innkeeper
The crinkled look is one of the chief virtues in batik, and is produced by the crazing of the wax and the seeping through of the dye. The color would be quite flat without it and the work would not have the handmade quality it has now. – Helen Martin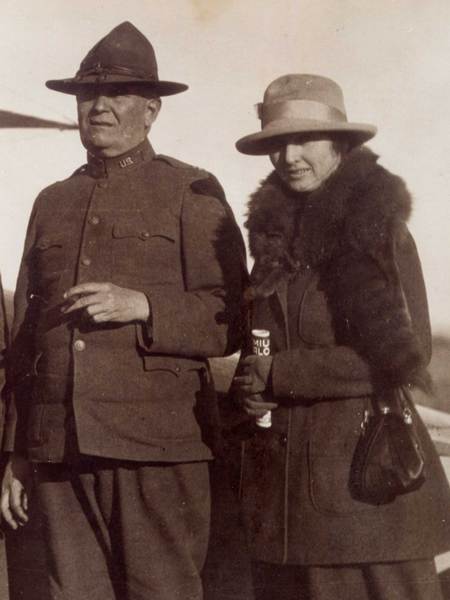 In his Taos Valley News column "Kindly Karikatures" Taos writer Spud Johnson referred to the many wayfarers the Martins had sheltered under their hospitable roof. Before he met Helen, Dr. T. P. Martin had by 1890 opened an office in a room of his adobe home in Taos. Known as a "horse and buggy" doctor, Martin's practice extended to Taos County's "extreme borders". Besides covering the county, traveling for miles through mud and snow to administer to his patients, Martin also promoted public progress and civic improvement in the community. He had hosted the inaugural meeting of a group of Taos painters—including Bert Geer Phillips, Eanger Irving Couse and Joseph Henry Sharp—and thus the Taos Society of Artists was born in his home.
When Doc married Helen Campbell in 1917, she found herself surrounded by artists. Her sister-in-law was married to Bert Phillips, and other Taos Society artists lived nearby. Helen had followed her own artistic pursuits, and devoted years to studying the violin before she moved to Taos. The paintings she saw there in various artists studios awakened her love of color. After a season under the tutelage of Santa Fe artist Olive Rush, Helen learned the rudiments of the Oriental art of batik. Within a few years she developed her own style and way of working.
From 1920 to 1935 she designed and created her signature scarves, shawls, dresses and wall hangings. Society women from New York, Paris and London ordered Helen's dinner gowns, tea dresses and chiffon wraps. A reporter from The Christian Science Monitor once remarked on the unusual color of her creations: "peach that was suffused with amber, mauve that was neither violet nor blue, luminous green and an odd shade of henna." Although Helen sold her creations to other parts of the world, evident in all her work was her sensitivity to the color and culture of northern New Mexico.
The death of her husband in 1935 curtailed Helen's art career. She and Doc had acquired additional buildings surrounding the plaza where their home was situated. Those properties and artist Frank Sauerwein's house--deeded to the Martins after his demise in gratitude for medical care—positioned Helen to enter the hospitality business after the only hotel in Taos burned to the ground. Doc had seldom sent out bills, so when he died she called in some outstanding debts. Most were paid off with labor and materials. After purchasing the remaining property on the plaza and, with the aid of Doc's former patients enclosing the courtyard, Helen opened the Martin Hotel in 1936. An enterprising woman, she also rented apartments to artists, writers, and others, among them Dr. Ashley Pond and his wife Lucile, the husband-wife medical team who succeeded Doc Martin.
As it had from its beginnings when it was Doc Martin's home, the Martin Hotel was renowned for its hospitality. It became the hub of artistic, social and intellectual activity in Taos. After Helen's death, later owners made modifications—the popular neon thunderbird sign and the carved reception desk—and renamed the hotel The Taos Inn. In 1982, the Inn was placed on the State and National Historic Registers. The Inn continues the Martin's tradition of service and commitment to the arts through its Meet the Artist events and evenings featuring local musicians. Today considered "the living room of Taos," The Historic Taos Inn remains a gathering place for visitors from all over the world as the hospitable spirit of Helen and Doc Martin lives on.
By Elizabeth Cunningham, 2011
Blog host, "Mabel Dodge Luhan and the Remarkable Women of Taos"