Search the Remarkable Women of Taos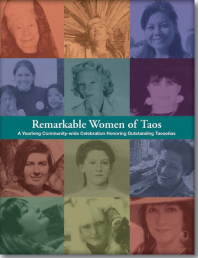 Remarkable Women of Taos, The Book
The contents of this website are now in a 316-page book, published by and available from, Nighthawk Press. It features profiles of 167 women with an index of over 770 names – including 400+ women who participated in 65 events and exhibitions and 276 women nominated by the community. Also available at Amazon.