Helene Billing Wurlitzer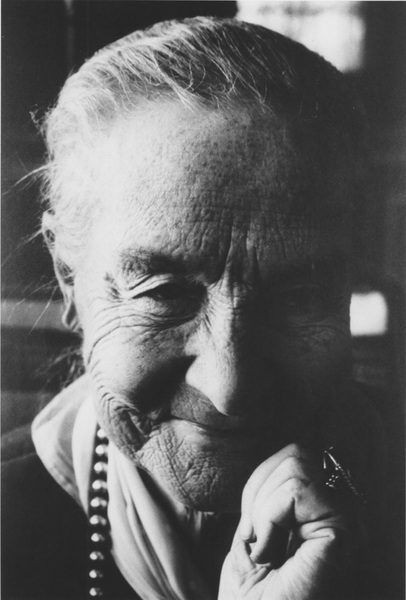 Helene Billing Wurlitzer (1874-1963) was a quiet woman of the 19th century, whose philanthropy continues to impact the lives of 21st-century artists. The artist residency program she started in 1954 has brought over a thousand visual, literary and musical artists to Taos over the years. Many of these artists have chosen to stay in Taos, enhancing the art community we know today.
Helene was born in Salt Lake City in 1874 to German immigrant entrepreneurs who were in Utah developing a mining smelter. The family was soon running silver mines in Leadville, Colorado, and Socorro, New Mexico. It was in New Mexico that young Helene came to love the natural beauty and the people of the high-desert mesas. She was later educated in Cincinnati, Ohio, and in Freiburg, Germany. She studied art and music, and became fluent in several languages.
In 1895, Helene married Howard Wurlitzer, eldest son of German immigrant Rudolph Wurlitzer, a musical-instrument manufacturer. Together, Helene and Howard grew their family and the music business while enjoying a vibrant social and philanthropic life in Cincinnati. Helene served on the board of regents at the Cincinnati College Conservatory of Music. During this time, she met Eduardo Rael, a young scholarship student from Taos who became an internationally known opera singer. Eduardo would later introduce her to his hometown, bringing her back to the New Mexico she had known and loved as a child.
Helene persevered through difficult times. At 51, she lost a daughter. Her husband died three years later. She lost a second daughter not long after that. Her universe after these losses centered around art, music, and education. In Cincinnati, she developed and funded several humanitarian programs, academic scholarship programs, medical research, and other philanthropic endeavors.
After her mother's death, in 1939, Helene was ready for a lifestyle change. Eduardo Rael, aware of her losses, was instrumental in encouraging her to liquidate her estate in Cincinnati and move to New Mexico. At first, she decided Santa Fe would be more suited to her refined upbringing, so she spent several weeks at La Fonda Hotel. During one of her visits to Taos, Rael invited her to a social gathering attended by the "Who's Who of Taos." Several days later, Helene approached Rael and said, "Well, Ahijado [godson], you win. I'm moving to Taos." She purchased property near Taos Plaza and hired a local builder and craftsman, Arturo Vicente Martinez y Salazar, to build her adobe home. She was said to have attributed her decision to live in Taos to the "unhurried tempo of the Spanish people, the beauty and serenity of the area, and the quiet dignity of the Pueblo Indians."
During her Taos years, which began in 1940, Helene befriended and supported artists, writers, and musicians from the Native, Hispanic, and Anglo communities. For 15 years, Helene spent summers in Taos and winters in Cincinnati, where she continued her philanthropic activities. Finally, she sold all of her Ohio property and moved everything — art, furniture, papers, and pianos — to Taos. She immediately began to acquire more property adjacent to her own land, including the Liebert home in 1956 and the Burch home in 1958. She also designed and built three new casitas. The end result was a campus with eleven residences for visiting artists, writers, and composers, in addition to her home and guesthouse. She transferred the Helene Wurlitzer Foundation from Ohio to New Mexico to provide residencies and financial support for artists. Henry Sauerwein, a young intellectual from Baltimore, new to Taos, helped form the Foundation and led it alongside Helene for the last decade of her life.
The Helene Wurlitzer Foundation artist residency program is now the oldest such program west of the Mississippi, offering residency grants to painters, poets, sculptors, writers, playwrights, composers, photographers, screenwriters, and filmmakers — of national and international origin. Residents are selected by a panel of jurors who specialize in the artistic discipline of the applicant; initial selection is based purely on the merit of their creative works.
Each year, three sessions (two at 12 weeks and one at 10 weeks) bring a total of 33 artists to Taos to enjoy solitude, nature, and the multicultural community of Taos. The campus includes five casitas for literary artists, three with studios for visual artists, and three with grand pianos for musicians and composers. All are fully furnished and equipped with kitchens. A Commons House and a Library are centrally located on the campus for residents to gather and visit.
Helene died in her Taos home in 1963 and is buried beside Howard in Cincinnati.
Learn more about Helene Wurlitzer:
Content courtesy of Helene Wurlitzer Foundation, 2021
For more information on the woman, the foundation, and the residency program: wurlitzerfoundation.org
Photo: Helene Wurlitzer, age 87 in 1961, by Kazik Pazovski in Taos