Dr. Shanti Mohling, OB/GYN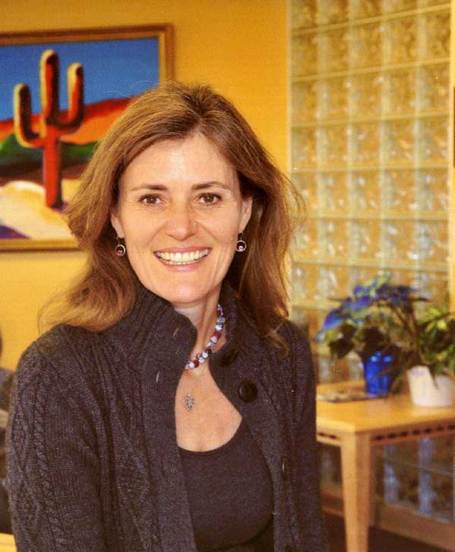 Dr. Shanti Mohling offers a quality of medicine to our small town that you ordinarily would find in a big city. As a generalist, she sees patients for everything from menopause to malignant cancers; that sort of spectrum requires a lot of problem-solving for each individual. She strives to be completely thorough with every patient – the sort of work that can be extremely demanding. "If you love it, it's worth it," she says. And it's clear that she loves it.
But she's not going to stop at just being an excellent OB/GYN generalist. Dr. Mohling is interested in questions of ethics in medicine, and in pursuing best-practices for providing compassionate care in an ever-shifting clinical world. "You have the rules set by the feds for electronic medical records and managed care, plus treating human beings' own desires and belief systems," she explains. "Balancing that with, most importantly, really caring about them, and providing compassionate care without ever putting them in danger – that's really important to me."
With a physicist for a father and psychotherapist/peace activist for a mother, Dr. Mohling was raised by two people with rich careers that they thrived on. They balanced their devotion to work with their own well-being, and with being dedicated parents; it was a balance that inspired Dr. Mohling to find a career she could be equally passionate about.
So, why Taos? "So much of it is the land, and its people," she says. Growing up in Boulder, she visited Taos and Santa Fe frequently with her family. "There was always a reverence that we had for the area. I'm in love with the landscape, the people, the cultural mix – and the skiing!"
On a rare day off, you can find Dr. Mohling in the ski valley. "Up on Wheeler Peak – that's my all-time favorite place."
By Rita O'Connell for Holy Cross Hospital, 2012. www.TaosHospital.org