Lucy Perera, Art Educator
Lucy Perera, who works at the University of New Mexico Harwood Museum of Art, is a Taos treasure. In the past fourteen years as art educator she has opened the doors to the world of art to thousands of children in Taos. She has touched the hearts of hundreds of volunteers and supporters with her infectious enthusiasm and passion for the arts.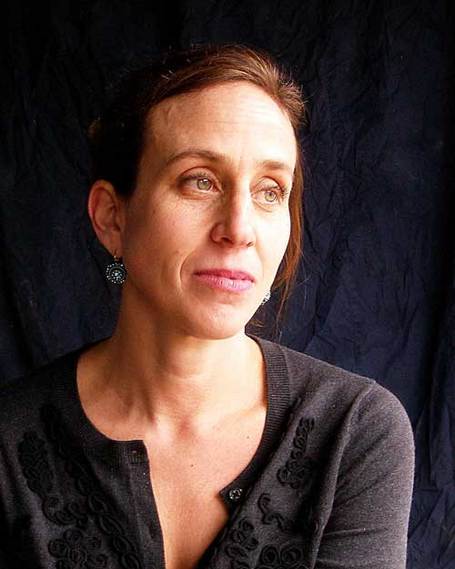 The art education programs Lucy directs at the Harwood provide the opportunity for learning and discovery through exploration and having fun. They are founded on the principle that art is about creative expression, not necessarily the final product. Each of her programs is intimately connected with the Harwood's collection. In the process the children see the beauty within the art viewed, gain an understanding of the creative process, and hear stories relating to the history of their community. Through this experience children also acquire important skills ranging from self-expression and problem solving to boosting self-esteem and honing critical thinking. Lucy is passionate about making the Harwood's collection accessible and vibrant for families, children, school groups and other non-traditional museum visitors. Integral to many of Lucy's art programs is the kind of instruction she provides for parents, caregivers, and classroom teachers, which extends the excitement of art making beyond the museum environment.
Lucy has art in her blood. She grew up in the city of Boston where visiting museums was a big part of her school's curriculum. She was surrounded by art in her home, and had parents who recognized the importance and beauty of art. At the age of six during a family trip to Europe that included visits to many museums and churches she recalls: "My parents tell me that at the Uffizi Museum in Florence, as my 2 older sisters sat in a corner exhausted with a case of what I have come to label "museum-itis", I was intrigued by all Pre-Renaissance Madonnas and pranced around the rooms correctly identifying by sight paintings created by the same school or artist." It wasn't until high school however when Lucy, who had always struggled academically, was formally introduced to Art History through a much beloved teacher and found that through learning about the cultural material of history that suddenly everything else made sense, from languages, to world history, to literature. "It really was a light-bulb ah-ha moment and I credit it to a wonderful teacher, Alice Delana, who was quite zany, with giving me the spark that I have today!" Lucy continued her studies in Art History at Boston University and upon graduation taught art to preschoolers for a few years. She then moved to Denver where she received a MA in Art History & Museum Studies.
Early on Lucy learned that while art instruction is essential in schools, connecting art classes to an art museum experience creates a more holistic learning experience, a deeper appreciation of art, visual acuity, and critical thinking. In graduate school she worked at the Denver Art Museum, which is known for its innovative educational department. There she learned techniques that allowed her to make art objects come alive for the viewer. Lucy brought this strength and her belief in holistic learning to the Harwood in 1998 when she began her first art education program, Saturday Arts for Families. Exploration specific areas of the museum, was followed by a complementary art activity. As she says, "It was nuts, working on the gallery floors with up to 50 people in attendance! There was a lot of hauling materials and vigilance in mess control, but of course lots of fun". From this point forward with Lucy's expertise and respectful understanding of museum environments and their art, in addition to her enthusiasm, commitment, and drive, programs at the museum grew in numbers and flourished with excited attendance. She was careful to design the Harwood's art education programs to compliment those of other local museums and added programs that she thought would be fun including summer camps, visiting artist instructors, and the discovery corner – with books, a computer, and self-directed activities.
As programs grew in numbers and attendance, space was critical to activities and storage of supplies. The first art ed room was located in the Old Alcalde room that was enhanced with a mural created by artist George Chacon and local high school students; a testament to Lucy's commitment to community involvement. The space was small and Lucy recalls a clay workshop where there were 60 people in the program filling the room and overflowing into back hallways.
The second and present art education space (the location of the old Harwood Children's Library), was formally opened in 2004 as The Fern Hogue Mitchell Education Center. The two sponsoring Harwood patrons who helped create the center believed not only in art education within a museum context, but also in Lucy's approach, expertise and ability to make it all happen. In this magical space Lucy continues to lead programs and coordinate with her team. One full-time staff member, core volunteers, and two adjunct instructors assist her in the delivery of numerous art education programs. These happen both at the Harwood and in the community. Lucy and her team extend art education into the classroom at Taos schools, and through outreach art programs in Taos neighborhoods. This all happens with minimal operating dollars, supplemented with needed grant dollars and direct donations. Lucy works tirelessly, making all-encompassing efforts to ensure program integrity and seek financial support.
For Lucy she loves the fact that she is working in a museum whose collection reflects the Southwest region. The ability to teach and share with the community the beauty and history of the art she says is amazing. She also believes the programs she and her team present do touch the lives of people, and hopes as a result of their Harwood experience a door will open that will change the course of their lives. She feels that she has been able to succeed in her career, to be creative and follow through on her passion because of the freedom afforded by the Harwood's administration and the community of Taos.
In addition to creating a highly regarded art education program, which serves as an example to other museums, Lucy designs and schedules education program for adults. These include studio arts programs. Additionally Lucy selects and schedules films, lectures, concerts and other events in the Arthur Bell Auditorium. A woman of many talents, Lucy's diverse skills, expertise and energy allow her to wear many hats at the Harwood. Lucy Perera is real find—and a real keeper.
By Deborah McLean, January 2012
What are Lucy Perera's favorite places in Taos? Well, I am not a natural cook so I really enjoy eating out at some of Taos's restaurants with my kids or friends – my favorites, Orlando's, Mondo Italiano, Lamberts and Guadalajara Grill. Or taking a walk in the fall or spring when the trees are so magical, either in the El Salto area near where I live or down to the hot springs. I enjoy riding my horse way out in the sagebrush, where it's silent and the view panoramic. I also like to go to the Harwood, which means that I am either crazy to return to my place of work on my time off or that I love the place and the people who work here so much that I honestly consider the Museum as my second home, the programs in the theater that I design I want to see come to fruition --- so usually I am in the Bell Auditorium every weekend. It's pretty exciting to see films on the big screen and to see others enjoying themselves and being exposed to new things and to listen to their comments.
And where does she like to spend time? I am a very private person but also a workaholic – so when I am not at work doing mom things, I love being in my garden – so visiting the local garden stores is great fun for me in the spring and summer--- also just keeping quiet with my kids, reading, and recharging from work and doing things around the house. I live near Arroyo Seco, so walking into the little town and getting a coffee and the Sunday New York Times at Taos Cow and then returning to my hammock in the summer or bed in the winter is one of my greatest pleasures!

For more information on the Harwood Museum of Art, visit harwoodmuseum.org