Ana Maria Chavez, Natural Healer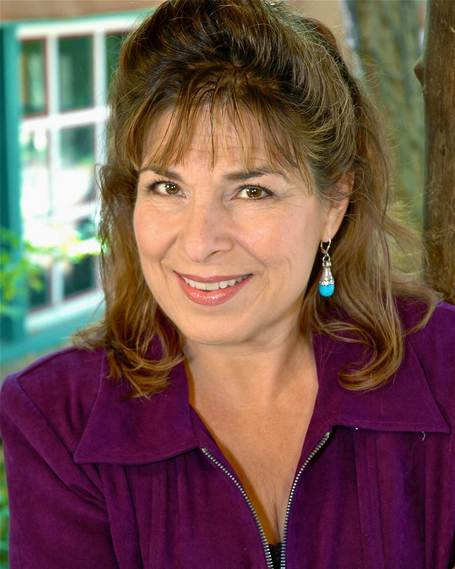 Growing up immersed in the traditions of natural healing as practiced by her grandmothers and with the examples of her parents' dedication as teachers to education for all, Ana Maria Chavez knew early that her natural intuitions and talents might lead her to a life providing for the well-being of others.
Ana's conviction is that we have the power to heal and strengthen ourselves, each other, and the planet. Ana has remained committed to continually developing her knowledge, skills, and practices in the healing arts, physical training, and the teaching of them. A sobadora by birthright, she has shared her abilities as masseuse, trainer, instructor, entertainer, organizer, and even clothier, contributing to the well-being and vitality of her communities in and around Taos for more than 30 years.
Born June 12th, 1954 in Albuquerque, New Mexico, Ana became acquainted with the beauty, charm, history, and spiritual and artistic allure of Taos first as a Del Norte high school debater in 1971. She later returned to the Taos Ski Valley to learn to ski. In college her focus was Theater Arts at UNM. Eventually, drawn by her love of the beauty of northern New Mexico, determined to carve out her own niche in the domain of natural health and healing, she moved first to Eagle Nest then ultimately settling in Taos proper in 1988.
While many in and around Taos will recognize Ana's longstanding involvement in the arts as a singer, actor, and organizer, as well as her expertise as instructor of yoga, pilates, aerobics, aquatic exercise and creative adaptations and variations combining many forms, bringing to classes, productions and events the concern and care of a committed healer, it is her work developing and teaching her Taos Rocks Hot Stone Therapy which she considers most noteworthy.
A lover of nature and accomplished fly fisherwoman, it was when on a fishing trip in Wyoming that Ana became convinced of the possibilities for the sensuously smooth river stones in her massage practice. Certain that she would find the healing power in the beautiful stones of the Green River she took 100 pounds of them back to Taos for use in her new therapy. Ana has since developed techniques beyond the typical laying-on of warm stones, creating a unique form of bodywork facilitated by the stones. Many a satisfied client has readily declared her treatments the best massages they'd ever had. Many return over and over for the healing work Ana has lovingly developed.
When asked what it is about Taos that spoke to her, Ana replies that for her, it felt as if she was coming home. The beauty of the land and water and the freshness of the air drew her. The uninterrupted distances as far as the eye could see allowed her mind to wander and her creativity to grow. Taos fit both her individuality and style.
"Taos has very few rules and preconceived ideas, which is why so many women are able to express themselves in artistic ways here. From the eclectic styles of dress to abstract art to designing homes that defy conventional architecture, Taos allows one the freedom to imagine and to realize those dreams. The views and limitless sky inspires one to look into their heart and dream their dream."
Ana loves all the mountains around Taos, but she especially loves Taos Ski Valley. Its old world charm and natural beauty have held her heart since she was a teenager. The skiing there is world-class. Taos Pueblo has an incredible magic of its own, sitting by the ancient river that has kept the natives flourishing for centuries; it is an inspiration. The Taos Gorge is a wonder of nature and the river is the life blood of this area, the place for fishing, swimming, and hiking, from soaking in the hot springs to screaming madly riding the crashing waves in a rubber raft. The Enchanted Circle, home to many of this area's pioneers, brings such joy viewing the vistas and valleys as one travels these modern roads to take a peek at our once thriving historical villages - many of which are still in existence.
Taos feeds her and Ana is proud to know it as her home.