Sylvia Villarreal, MD, Owner, Taos Clinic for Children and Youth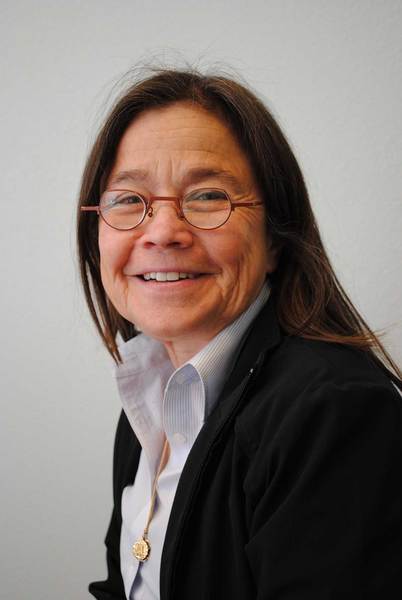 Sylvia Villarreal (perhaps better known to many of us as Dr. V) is the oldest of eight children of a 10th generation Mexican American family. As a military dependent she grew up in San Antonio, Hawaii, California, and Canal Zone Panama, before returning to San Antonio for college. "I believe this migrant life gave me the color and flavor of being exposed and learning from different backgrounds and cultural visions," says Dr. Villarreal.
Apparently, Sylvia always knew she was going to be a doctor – she still runs into people who tease her that she always used to say that as a child. But she credits her grandmother Simona, who was a folk healer, for teaching her about medicine (and life) from an early age. "She taught me how to use herbal remedies – horrible treatments that tasted nasty, but they worked!" she laughs. " I always saw her doing those things, caring for people, with a second grade education. That was probably my first influence."
Dr. V went far beyond a second grade education, herself. She continued moving around the country throughout her academic career, attending medical school at Stanford and doing her internship, residency, and chief residency at the University of Colorado, Denver. In 1984 she became a Robert Wood Johnson Clinical Scholar at the University of California, San Francisco, where she remained to practice and teach for more than a decade.
"Fast forward to 1999, and I needed to either continue in academics or try another approach to delivery of health care to minority and poor children," Sylvia says. Loretta Ortiz y Pino and Charlie Anderson had been trying to coax her to Taos throughout tahe 90s. "I'd come and work in the practice, to see if I could come from San Francisco to northern New Mexico – and it's been a good fit. I settled here in 1999, and bought Charlie Anderson's practice in 2000." She has been the sole owner of the Taos Clinic for Children and Youth (TCCY) ever since.
She says that she's happiest seeing and treating chronically ill children, and advocating for them on local, state, and national level. "With children and families, everything comes up. You name it, we've addressed it. I don't work on cars – I get the experience of working with families, seeing what a human has to do to grow." And in the ever-changing, ever-higher-tech world of health care, Dr. Villarreal is always working to make sure she's helping people grow in the best ways possible. "For me, the next couple steps are learning more about how to humanize technology, and humanize it in pediatrics. I'm interested in working with families, in how to put all their information into computers – and still come out human to take care of them."
Although she vacillates between the other places she loves – San Francisco and Denver, for examples – and Taos, she has an unequivocal appreciation for what Taos does best. "What I love about Taos is, it allows my brain to expand. It allows me to get out of my head, to think, to slow down, to address a problem." She fly fishes as a form of meditation. Sometimes, she admits, the mountain gets too small, so she goes to big cities and gets her fix – then comes back to Taos.
"It's still a wild place, a place with a lot of danger, a place that's a frontier. It's not clean, and pretty, and tied up with a bow. It's not polyester, it's not national geographic. It's a harder place to live than most. It's more raw. Mostly, to me, Taos is the people who live here and who have lived here forever. They're some of the deeper folks that you'll meet in the world. You can go to Tibet and meet them, to Peru and meet them. There's that kind of depth here."
Written by Rita O'Connell for Holy Cross Hospital

Photo by William Byas