Linda Buckingham, RN, BSN, CDE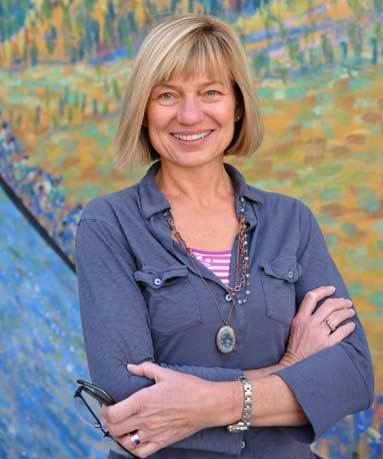 Linda Buckingham first came to health care, she says, after being inspired by the mother of a friend she was visiting in South America. "She really encouraged me to do something in health care. There's just a desperate need in the world for people to do this." In the constantly-shifting world of health care, Linda Buckingham has played many roles. Working in clinics or hospitals; spending long nights in emergency departments, or providing inpatient diabetes support; and even now, entering a new role focused on maximizing the quality of care provision in the hospital, Linda has seen and done a lot of different things in health care.
"It's been an interesting process," she says wryly. "The thing about health care is that there's so much you can do within this realm. That's always been really exciting to me. I've worked in a variety of different areas and really enjoyed them all."
With this broad spectrum of experiences to pull from, she can still say unequivocally, "Overall, it has to do with providing quality care. The ultimate outcome is to help people."
Linda's current investment is not simply in health care, but even more broadly, in wellness. Ironically, Linda is doing her best to keep folks out of the hospital; particularly in her role as a diabetes educator, she's engaged in detecting problems early on to do as much prevention as possible. "One thing we hope to do is inspire people to pursue their own health," she says. In the past six years, Linda has helped the hospital bring in resources and provided expertise for the inpatient diabetes care program, standardizing the quality of care and educating patients on medicine care, outpatient follow-up, finding a doctor, and so on.
Practicing in Taos allows Linda to fill the role she wants as a healthcare provider. When she used to practice in large hospitals, she says, "I loved patient care, but I hated not knowing what happened to them. It's a very intimate relationship... you see people at their worst and most vulnerable, and then they're just gone and you never know what happened." She thought the solution would be to find a small clinic to work in, but was pleasantly surprised to find that Holy Cross Hospital was just what she was looking for. "It was like this big clinic. You'd take care of somebody, and then go to the grocery store and there they are! It just exactly fit my needs."
Taos just exactly fits her needs, too. Her favorite place to go is to the trails up in Taos Canyon, but everything else involving being outdoors comes in a very close second. "There are so many great things here – like our great library, for example – but for us, it's hiking, it's walking. It's being outdoors all year-round. There's always this thread: hiking, on the river, going to the lake, camping, biking – everything we do is outdoors." Above all – "Taos," says Linda, "is home".
By Rita O'Connell for Holy Cross Hospital. www.TaosHospital.org
Photo by Lenny Foster www.lennyfoster.com