Louise Padilla, Questa Councilor
first woman councilor at Village of Questa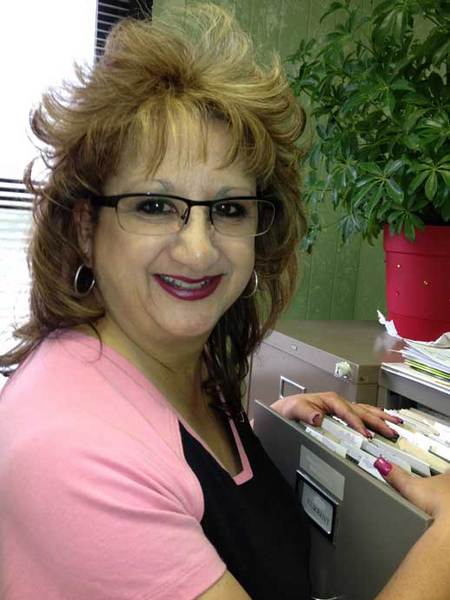 Louise Padilla attended her first Village of Questa Council meeting in December 1999. Like many people, she'd found herself at home complaining about things that were needed and not getting done. At the meeting she realized that a female voice and perspective was missing in the idea-gathering and decision-making, so she decided to get more involved.
In March of 2000, Louise was elected as the first woman on the Questa Village Council. "I discovered that no single councilor can accomplish a goal on her own, but as a team we can accomplish a lot of different things," she says of the experience. She advises others to, "Be informed of the facts, don't make decisions based on emotions or personal motives, and don't be afraid to speak up."
Louise is grateful for the time she's spent on the council, as it allowed her to help with Taos Feeds Taos, Taos Community Against Violence, the Questa Volunteer Fire Department, and as a Questa Library board member. And now after serving 12 years on the council, she's taking time off and looking into other ways to contribute to her family and the community.
Louise was born near the middle of the Gallegos family of nine children. She has many nieces and nephews, has raised two children of her own, and lives with her husband George in Questa.
Louise names her mom and dad as her inspiration. "My mom gave me my faith, strength, and determination and taught me that one person is no better than another person. Mom said that a parent has no favorite and she loved us all equally. All people should be treated the same way. My dad gave me my love of people and serving the community. He was secretary-treasurer of his union, served on the School Board, and ran for probate and municipal judge. He was also instrumental in bringing the health clinic to Questa."
She calls her niece, Maria Cintas, a remarkable woman to watch. "Not only is Maria a dedicated teacher at Questa High School, but she got married and had children while going to college, and went back and got her Master's degree. Another remarkable woman is Sgt. First Class Lolita Gallegos, the first woman in that position in her New Mexico National Guard unit."
In past years Louise has overseen the Village of Questa's "Healing Field of Honor," a striking scene of one thousand American flags displayed on Memorial Day weekend and meant to honor veterans. Her father and three brothers are military veterans; hers is a Gold Star family, having lost youngest brother Sgt. Joey Gallegos in Iraq. The Healing Field is set out annually in a pasture in Questa, with the beautiful mountains as a backdrop.
The Sangre de Cristo mountains are the landscape of my backyard. They are huge, magnificent, magical, and mystical. Their magic keeps us here. The strength of the mountains inspires me to stay strong and stand my ground.
Louise says the mountains are her favorite place. "I love going for a ride with my husband, brothers, sisters, and their families up to Cabresto Canyon, Valle Vidal, Goose Lake, and also to Wild Rivers. For dinner, I love the food and atmosphere at Ranchos Plaza Grill."
By Carrie Leven