Michael Simone Regnier, Artist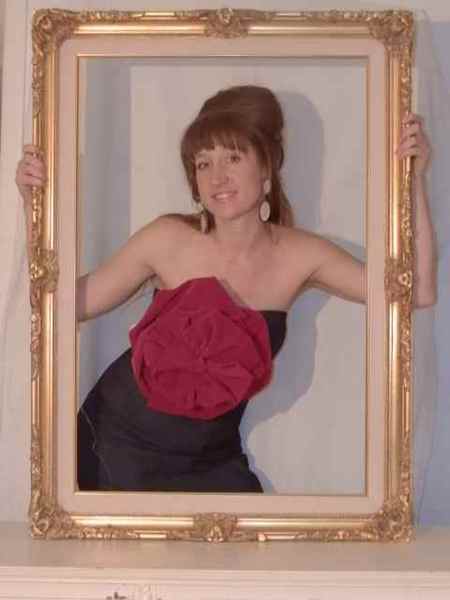 In 2005, after finishing a Massage Therapy program at the Scherer Institute in Santa Fe, Michael moved to Costilla north of Taos for the love of a Cowboy. And while her feelings for the Cowboy are still the same, she admits to being very different after seven years.
Michael thinks, "It has something to do with the duality of Taos." The Freedom/Responsibility, or Dream/Reality, or Rural/Urban vibes she feels. These elements make it fun to live here and safe to try something different, and to question. "Life can be slowly lived here, and therefore, life can be studied."
Prior to Taos, Michael Simone was born and raised in Cleveland, Ohio. She graduated from Mercyhurst College, in Erie PA, with a Bachelor of Arts in Art Therapy. With a passion to travel she chose to enter the Peace Corps as a volunteer in Togo, West Africa from 2000 -2004. Throughout Michael's life she was always drawing, always doing things aesthetically, has always been creative. Only recently has she fully realized how much her aunt, Linda Spier, an artist who spends her time between Santa Fe and Carmel, Indiana, has influenced her. She was the first to introduce Michael Simone to the Southwest and to Santa Fe. Michael Simone says she now realizes how profound her Aunt's presence has been for her, always gently nudging her to continue her own art. "She's been showing me all along how 'to be' an artist and validating the process." Michael Simone attributes her work process and execution today to the incredibly rich education she got in college; the amazing teachers she had at Mercyhurst whose concrete effective training, skill building and philosophies still echo in her ears as she creates. She looks back now and laughs that as a child she "won coloring contests, a Gold Key Award in a Scholastic Art Competition, designed graphics for t- shirts and program covers for clubs and sports in school then in college won her College's singular Senior Artist Award. Yet it still took 30 years and Taos, New Mexico" to realize that she was an artist.
Michael Simone reflects on the idea that it really was the different 'light' in Taos that allowed her to see herself clearly as an artist and allowed her to commit to just being that. That being said, she is thankful to have found amazing, nourishing groups to work with in Taos, "lovely people, friends", who have started buying and collecting pieces and she continues to meet people who share her passion for new aesthetic possibilities. She will always remember her first "official" show in Taos in 2011, the Arte de Descartes Recycled Art Show at Stables Gallery put on by Wholly Rags, and is grateful for it. She continues to show with the Runway Vigilantes fashion design group, meets on Thursdays evenings for figure drawing sessions in Arroyo Seco, shows in the Taos Fall Arts Festival (TFAF) Open and serves as Secretary for the TFAF Board.
Michael says her work is about "beauty, not copying but referencing, pushing the envelope, but with the idea that I want you or me to be able to live with an image or piece in a home or office or wherever. Lots of recycled materials, images, thoughts; but pushed." Her favorite media is still magazines, usually the high fashion glossies. "All of it comes from something." There is a reason why behind her pieces. "It does not have to be complicated, sometimes the reasons are simple, but make no mistake there are reasons." She says her work is uncompetitive, self-indulgent, but aware of others. "I know when what I am seeing or doing is different, and that keeps me motivated and focused."
Now at age 34 when asked about her future plans, Michael Simone says point of fact, "I'm just getting started."
Among her favorite things to enjoy in Taos, she includes running along the Rio Hondo in Arroyo Hondo; the Hondo Hot Springs in winter; any festival in Kit Carson Park; walking up the middle of Ledoux Street on a sunny day, in heels, with your girlfriends; Substance when "I need to see something real"; Pieces Consignment for the best surreal shopping; World Cup's double shot medium breve; the Dragonfly Café & Bakery's almond croissants; and Cid's beauty aisle. The perfect day ends with Taos Inn's ½ bottle Cote du Rhone.