Sandra Russell, Poet and Pioneer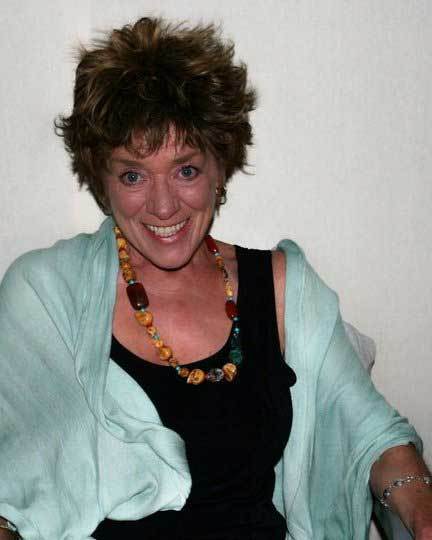 Sandra's life started out on Billy Goat Hill, a tiny enclave overlooking Pittsburgh in the 1950's. How her country childhood prepared her for her life of accomplishment, acclaim and "swashbuckling" adventure is a question for the ages.
To quote Sandra, "I was inspired by the old time German farmers who built their homesteads there from scratch. As a child, I knew every pebble in the concrete steps. I knew my environment intimately and it was more than charming, which has inspired my life." Malcolm Furlow has said of Sandra, "She creates her own reality from her soul. She builds her homes from sticks and stones, in caves on cliffs. This all started in the verticality of St. John, U.S. Virgin Islands." As a single white woman on St. John the 1990's, Sandra built a house on a cliff with very little money, no knowledge of the culture or of building.
Sandra brought this gift to Taos County in 1997 where she created an elegant homestead from recycled materials. This home is completely solar powered and off-the-grid; Sandra chose the remote location for its rugged and demanding lifestyle, its amazing vistas and the seclusion which allows her to freely create. "It's been one big art project. Building utilizes every facet of creativity. It's an orchestration not only of design, vision, human interaction and resources...it's a balancing act. My primal motivation – what makes me do the things I do – is challenging myself to find my limitations because only when you actually collide with your limits can you become yourself."
Creating and publishing "Rockstalk and Barrel" in Tres Piedras for 10 years is one of her proudest accomplishments, "because it came from my heart, it was my gift for a community that welcomed me with open arms." What started out as a four page newsletter for the community became a 48-page national magazine. Her modesty necessitates persistent questioning to extract the extraordinary facts of her life.
Sandra worked in the 1990s for the U.S. Foreign Broadcast Information Service (FBIS); the linguistics branch of the C.I.A. She says of her tenure as Associate Editor for the FBIS, "I worked with the finest linguists in the world. I edited first-source broadcast news while retaining the original meaning, tone and flavor. Haiti was my favorite country because it was all tone and flavor." Her team disseminated TV and radio newscasts from around the world to 60,000 consumers including The White House, The Pentagon, foreign governments, Political Science writers, thinks tanks and universities around the world.
In the tropical and subtropical locales of Key West and St. John, Sandra met and fell in love with an actual pirate. She sailed the seas with him for a time before returning to the mainland where her achievements mounted.
Sandra won a Fellowship to the acclaimed Virginia Center for the Creative Arts. "Living in a community with 24 gifted artists creates a synergy way beyond what one can realize in isolation."
Sandra, in collaboration with the late composer James Legg, wrote an opera, "The Informer," in the mid-80's, which was produced by the Houston Grand Opera as well as Duke University School of Music, Chataqua Opera Theater, Rutgers School of Music and others. It also won the prestigious "Chamber Opera Award" with The Brooklyn College School of Music.
As a poet, everything Sandra ever submitted to literary journals and elsewhere was accepted. As a young poet, she came to believe this was normal. "Back in the '70s and '80s when there was money in the arts I was able to support my children winning poetry contests." Her poetry won the "H.J. Heinz Company International Prize" and has been written up in The Wall Street Journal and numerous other major newspapers.
Ms. Russell's collection of some of her poetry, Cafe Exile, was published in 2007 with Xlibris Corporation Publishing. According to her publisher, "Cafe Exile features a lively series of writings that traces the author's 40-year odyssey, a journey through exotic places and uncommon dangers in a personal quest for truth. These writings combine the irony of the short story, the provocativeness of drama, the rigorous self-observation found in the best of memoirs, with the conciseness of the poem, a masterful blend and juxtaposition of literary elements, filled with insight, drama and sly humor."
Sandra has taught high-school English in Key West, Florida and at Mesa Vista High School in Ojo Caliente, New Mexico. She hopes to complete her current book (with a most provocative title) within the year.
A "Woman to Watch," according to Ms. Russell, "is Justine Little, because her two gifts are insight into human nature and art." Justine recently returned from India where she provided art-therapy to orphans in a mountain village in the foothills of the Himalayas.
Sandra's advice to up-and-comers; "Don't ever let anyone convince you you're not who you are. The purpose of the artist is to see and communicate what others may not see. Your job is to do whatever it takes to maintain clarity. The artist is the 'seer' in society, so the artist's responsibility is to remain clear at any cost. Believe in yourself."
Sandra's favorite places in Taos include Taos Solar Center, Metta Theater, swimming in the Rio, white-water rafting, Pizanos Restaurant, and catching every performance of the band "Captain 11."
Why Taos? "It's my place. At last I found my place. A kachina made me stay."

By Jennifer Furlow