Deborah Rael-Buckley, Ceramic Sculptor
The nature of Taos' past and present stimulates creativity, risk-taking and ingenuity. To live here you need a sense of adventure and be the kind of person who takes risks and is inventive and hardworking. Taos is a difficult place to live, due its location, economics, and the weather. Everyone has to sort of piece their lives and income together. It's not easy living, but if one has an ability to invent themselves and can embrace uncertainty and change, this is the place one can thrive.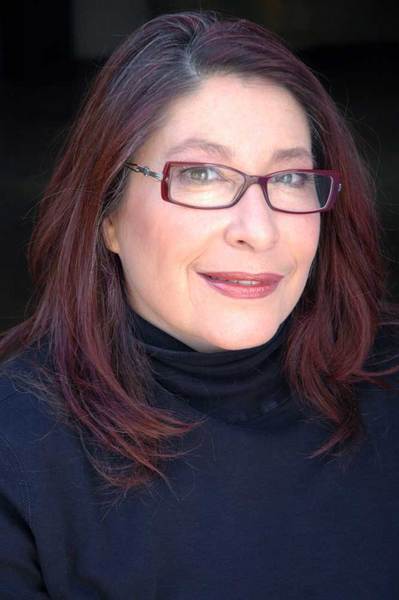 A native New Mexican, Deborah Rael-Buckley was born in Albuquerque in 1953. She is a sculptor, writer, educator, and independent curator whose work has been published extensively. Deborah's ceramic sculptural work tells stories of contained memory through a series of figure- and chair-based forms layered with what she terms "the taxonomy of memory: the layering of personal, cultural, historical, and biological imagery." With a narrative style influenced by Gothic stained glass, the architecture of Antoni Gaudi and Simon Rodia, Renaissance painting, and the art and architecture of ancient Mexico, Rael-Buckley engages viewers by placing them within the construct of her own memories thereby making them participants in the stories being told. Her pieces are in the permanent collections of Chicago's National Museum of Mexican Art and the State of New Mexico.
Deborah considers her accomplishments to be personal rather than professional and is grateful for having been able to, as she says, "reinvent myself many times in my life." As a younger woman, she struggled with career choices believing for many years that her future worth would be based in the home raising a family. With that goal in mind, she experimented with a wide range of jobs including waitress, welder, ballet dancer with the Albuquerque Ballet Theater, vocalist, and secretary, and eventually owned an Albuquerque manicuring business for a decade. It wasn't until later that she found a career she was truly passionate about. It began with a few Art History classes at the University of New Mexico, and grew to full time university studies and a BA in Art History with honors in Chicago where she and her partner had relocated for her Thomas's work.
"I was proud of that and viewed it as an accomplishment because no one on either side of my family had gone to college," Deborah recalled. "I would have loved to have continued in museology, but after another move to Milwaukee, I was not able to select a graduate school and found the program at University of Wisconsin-Milwaukee not compatible with my interests." At this point, Deborah transferred to art education, which she initially viewed as a terrible failure in her career path. But it led her to take art studio classes, where she was first exposed to ceramic sculpture, and her passion and talent soon became apparent. While Deborah says she is grateful for the opportunity to have tried different work, she is thrilled to be a working artist.
When asked what advice she would give to an aspiring ceramic sculptor, Deborah replied, "I would tell them to work as much as you can. Try anything and everything. Experiment. Jump in and go for it. Planning can be done once you have decided what direction to go into. Take risks and free your mind if you can. I wish I would have taken more studio classes with my art history program, and that I'd stayed a few more years working in Belgium, because there is such a culture of art appreciation in Europe."
As for her own inspiration, Deborah recalls being impressed by a family she babysat for as a girl. "This family was markedly different from mine. The parents were both university professors and they travelled all over the world. They had big fat books full of exotic places and people, art and craft, and biographies of artists and musicians, a big piano and other fabulous objects from their travels - all of which thrilled me, interested me and stimulated my mind." She credits early exposure to that family's lifestyle as influencing her decision to study art history.
Deborah credits her University of Wisconsin-Madison graduate advisor, Professor Karen Gunderman, for an invaluable and positive graduate experience. "UW-M was a great experience, and Ms. Gunderman supported me constantly by providing challenging discussions and making sure I received awards and notice for my work."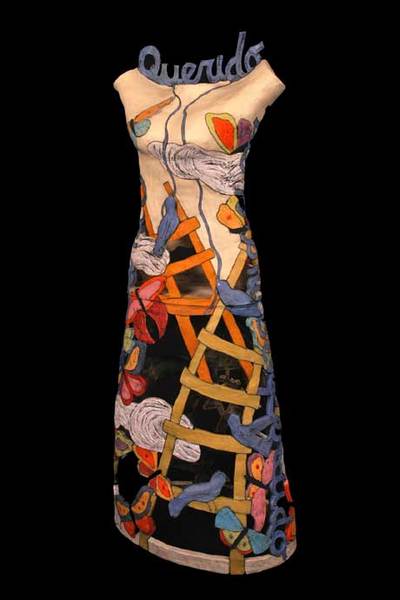 She also credits her partner of over 30 years, Thomas Buckley, with providing the financial security and personal support to attain her goals. "When I was learning something new, he helped me study. When I had to take the GREs, he helped me polish my geometry and algebra skills. When I was studying Spanish, he studied with me," Deborah noted. "Now as a full-time artist, when I have mechanical problems with my kiln, he fixes it."
Artist Charlie Strong has been a mentor to Deborah since moving to Taos. "He works tirelessly for artists here, even though he probably would prefer to be quiet about his efforts, "Deborah said. "He sets a stellar example for how to support the arts through getting involved, seeing shows, writing about them, and staying in contact with other artists. He is a Taos icon."
In response to the influence Taos has had on her work, Deborah says, "I love Taos. I love New Mexico, and when I was away from here for 13 years, I found I just had to return. I missed the landscape, the people, and the attitude, especially here in Taos. Taos has remnants of a pioneer spirit. It's a little wild. Artists, especially, do what they want, they experiment, they set up their own shows, they push against gallery controls. Taos seems to have few boundaries with regard to its artists. I also wanted to be close to the art market in Santa Fe, where I sell most of my works. I wanted to be close enough to my family in Albuquerque, but not too close."
Deborah feels extremely connected to the Taos landscape, and references it often in her work. She considers New Mexico the basis of her family history. "Once, when I flew into Spain and saw the landscape, I cried," she remembers. "I could see the similarities of the two places and understood immediately why so many Spanish families were comfortable in a place that so resembled their homeland."
When asked about favorite Taos places, and how she would explain to a visitor what her life is like here, Deborah said she loves being outside or working in her studio, where she spends at least part of each day. "The large windows look south-east and it's glorious. Thomas and I built a large ramada between the main house and the studio and we spend a lot of time there on nice days, and on cold snowy nights we build a fire in the fire pit and sit, smoking cigars and talking under the stars. She also enjoys walking her dogs on the mesa which says is pure joy, and is fond of the staff and the tiny bar at Lambert's. To a visitor she would recommend they walk around a bit and explore, confident that they would find plenty to interest them. As she says, "It's never boring here."
By Lyn Bleiler
Photo by Marjorie Olson, ©2012
Photo of Deborah's sculpture, Querido (Beloved), 2012 by Thomas Buckley. As part of the year-long Remarkable Women of Taos with support from the New Mexico Chapter of National Organization for Women in The Arts, Deborah curated an exhibition titled The Art of the Dress: Four Personal Fittings (which included Querido) at the Millicent Rogers Museum in Taos.
For more information on Deborah Rael-Buckley, visit www.deborahraelbuckley.com