Ida Kavafian, Artistic Director, Violinist, Music from Angel Fire
Ida Kavafian's passion is to bring first rate chamber music to varied audiences in Northern New Mexico performed by world renowned musicians "who play on the world's most celebrated stages."
"Chamber music is something that anyone can enjoy. It is a way to enrich one's soul through nothing more than what you feel as you are listening. It can be enjoyed on many levels, but no one level is more important than another and you need not feel encumbered by a pressure to 'know' more than necessary. Whatever any person takes away from a Music from Angel Fire experience is a valid and vital part of what we want to accomplish."
"We also bring music students from the Curtis Institute in Philadelphia to apprentice with us and take their music to outreach programs in schools all over the entire northern NM area, including the Taos Pueblo. We would like to continue to serve the community in this way and reach as many people as possible, enriching their lives with the beauty of music."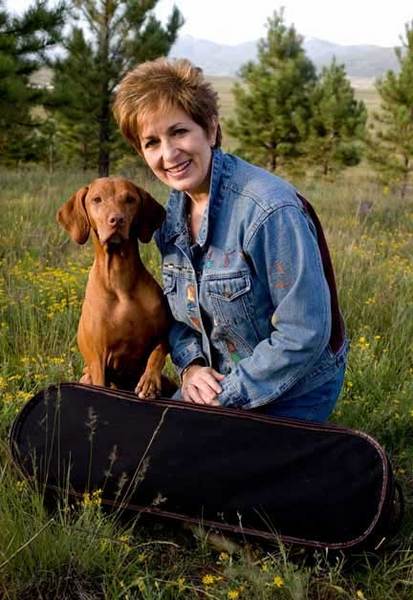 Since 1986 Ida has been the Artistic Director of Music from Angel Fire whose chamber music concerts in Taos, Angel Fire, Las Vegas and Raton have a loyal following. She continues to enjoy an international reputation as one of the most versatile musicians performing today.

Ida was born October 29, 1952 in Istanbul, Turkey of Armenian descent, and found her inspiration from "my mother, who forced me to practice and with whom I fought every step of the way. She went from being a housewife in the background of our traditional Armenian family to being forced to become the breadwinner and sole parent after my father passed when I was eleven. She learned how to drive, how to write a check, how to earn money playing her violin and teaching, and how to raise her daughters with a fierce sense of integrity and ambition." Ida attended four high schools in Michigan, then Juilliard School in NY for Master of Music degree. "I was also inspired by my teacher at Juilliard, Oscar Shumsky. He was uncompromising in everything he did and taught me to do the same. He found an incredible blend of instructing along with teaching me to think on my own, to dig deep into a score of music, and to strive for 150%."
Ida's first visit to Northern New Mexico was in 1980 as a result of an invitation to perform at the Santa Fe Chamber Music Festival, and she has been back every summer since. She became the Artistic Director of Music from Angel Fire "quite by serendipity." Ida's sister Ani (also a celebrated violinist) was in a gallery in Taos and was asked if she "knew anyone who could take charge of a fledgling festival in the area." Based on Ani's recommendation John Giovando took on the task of General Director and teamed up with Ida as Artistic Director and their partnership built a solid foundation for the Festival.

"Taos for me is filled with the energy and creativity of all the arts." Festival musicians have forged strong friendships with local visual artists over the years. "We are privileged enough to go to their homes and see their creations, even own some of them. Our audiences in Taos are comprised of many of these wonderful artists but also filled with the people of Taos who recognize great music played at the very highest standards. We present 5-7 concerts each summer in Taos, each program designed especially for the venue and the people of the community. I would like to think that we make a difference in the lives of the people of Taos." The musicians love coming back to the beauty of Northern New Mexico each summer and strong and lasting bonds of friendship have been forged between the locals and the Festival musicians. Ida loves "the galleries, the Plaza, Bent Street, walking her dogs in the park next to the Taos Center for the Arts, Lambert's and so much more! Taos is wonderful."
Ida is married to Steven Tenenbom who plays viola. They own three beautiful Vizslas (Hungarian hunting dogs who come out with them every summer and love hiking in the New Mexico mountains) Billie age 12, Popcorn and Baby Daniel each age 6.
By Jean Lehman
For more information, go to: www.musicfromangelfire.org