Kathleen Brennan, Photographer
Kathleen Brennan's large and diverse body of photographic work reflects the life of a self-directed woman who has followed her heart and connected the threads of her experience to enrich and intensify her vision. The awards, accolades and recognition her work engenders today are the result of a long and remarkable journey.
Kathleen grew up in a large, loving and very traditional Catholic family in New Jersey. Along with her six sisters and one brother, her parents expected her to graduate from a nearby college, get married and raise a family. She knew it was not her future.
Even as a small child, Kathleen loved to try to understand how things worked. Her mother's willingness to tackle every home repair job gave her lots of confidence to pursue her own interests. Receiving a Polaroid camera for Christmas when she was ten, she set to work to record how the urban scene around her "was put together." A 35 mm camera when she was 15, a darkroom she installed in her family's basement, a special project in photography during her senior year in high school convinced her to seek out one of the best possible photography programs in the country. After one year of community college, much to her parents' dismay but with their hard-won approval, she headed to the University of New Mexico.
For her, the decision to go to UNM was life changing. "I'd never been west of Philadelphia or even on an airplane. Albuquerque is where I became an adult." At UNM she found not only an excellent foundation in photography as a fine art, but also influential teachers such as Beaumont Newhall, Arthur Lazar and then Betty Hahn, whose hand painted techniques became an important element in Kathleen's work. There she learned about strong, independent women such as Imogen Cunningham, Ruth Bernhart and Diane Arbus, who pursued photography according to their own vision. They reinforced her desire to "photograph what spoke to my heart."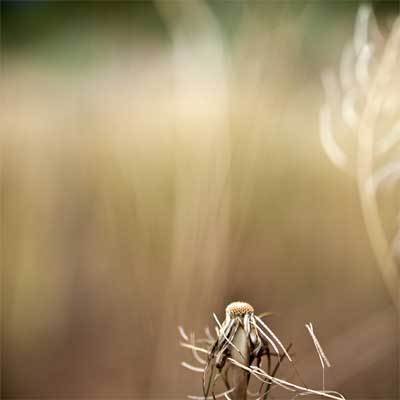 Six years after graduation, she made a second decision that profoundly influenced her work in unexpected ways. As she looked around for a way to make a living and still pursue her art, she decided to go to barber school. Although the idea of becoming a barber after finishing a fine arts degree seemed absurd to her parents, she realized that she found cutting hair rewarding, much as she did sculpting. She also realized that because she was shy and somewhat introverted, it gave her a chance to be comfortable around other people.
For the next thirty years, Kathleen stood behind the barber chair, observing people from all walks of life, sensing their fears and hopes, hearing their stories, becoming their friend and sometimes confessor. "It socialized me and made it possible to relate to all kinds of people," she reflects. All the while, she pursued her photography, exploring the landscape and trying to capture its essence.
Ready to return to New Mexico after living in California and Colorado, Kathleen moved to Taos twenty years ago, attracted by its pioneering spirit, rural atmosphere and strong independent women. In Taos she pursued her work with few distractions and began to live more of her inner life, what Kathleen calls, "getting to the bottom line."
Here she made a third life-changing decision that has influenced her subsequent work. Having watched and grieved as her only brother died of cancer, she realized that she had the capacity to help others through the transition at the end of their lives. She began helping others, trained to be a hospice volunteer and in 1996, was asked to assist someone who was dying of aids here in Taos. She became deeply attached to him and over the last few weeks of his life, she asked if she might photograph him. He welcomed the idea pleased that she would provide a witness to how he was physically changing. Once she had developed and printed the images, she showed them to a few people who encouraged her to exhibit the work. Ephemeral Spirit Images of a Conscious Life and Death, exhibited both in Taos and San Francisco was purchased by a foundation.
Similar opportunities have followed to photograph core moments in someone's life. She has photographed births, the declining health of her own parents, and the 2001 mastectomy of her partner, Kat Duff. "In Praise of What Persists: Images of Breast Cancer" was exhibited in Taos, purchased and donated to the Harwood Museum.
From these documentary experiences, her work has evolved into portraits, portrait montage and photo essays, one of which, "The Power of Turquoise," was published by New Mexico Magazine. This feature won the National Federation of Press Women Award. Most recently she has written and produced two documentary videos. Her video, The New Neighbor about Dennis Hopper, has been shown at both the Santa Fe Independent Film Festival and Taos Shortz. Her video, Vast Spaces, Unique Vistas, made for an exhibit at the Harwood Museum, has also received wide praise. This work also brought her into contact with remarkable Taos Black Mountain artists, Cynthia Homire, Rena Rosequist and Barbara Harmon, who have inspired and validated her approach to art—"express and embrace every bit of who we are."
By Carol Farmer
Kathleen Brennan's favorite Taos activities: spending time in her studio and with friends, tending her small farm, attending art openings, hiking. The Harwood Museum of Art, the Guadalajara Grill and Five Star Burgers are some of her favorite Taos places.
For further information on Kathleen Brennan visit www.brennanstudio.com
Photo credit: John Block, ©2012