Darlene Vigil, County Assessor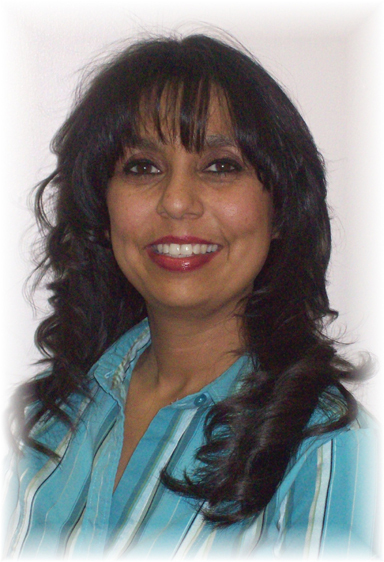 Taos is unique in many ways. Not only is it a community of cultural diversity but a majestic environment, which makes it truly unlike any other area in the world. Our breathtaking mountains and beautiful valleys, in combination with the uniqueness of the traditions upon which Taos society is founded, make for a place that reflects the true heart and soul of all that is New Mexico. A place like Taos shapes a person for acceptance of differences and flexibility to conform to changes.
Darlene Vigil credits her parents, Manuel and Victoriana "Vicky" Jaramillo, with teaching her and her sisters the importance of being honest and responsible. Her mother always reached out to those in need. Darlene recalled her father saying "Your mother doesn't bring just cats and dogs home, she brings people." A man of few words, he instilled "treating others the way they wanted to be treated" in his children. This philosophy guided Darlene all her life.
In 1983, immediately after receiving her diploma from Taos High School, Darlene was employed by the Taos County Assessor's Office. She has worked there in various capacities since then. At the time, continuing education was not common for young women. Most adhered to the cultural norm of marrying young, raising children and working to help support the family. At age 17, Darlene married Mario Vigil. When the couple's two sons, Manuel and Timothy, were born a few years later, Darlene worked full-time at the Assessor's Office. Recognizing that job advancement required more education, she began taking evening classes. Pursuit of higher education took a toll, however. She had to travel throughout New Mexico in order to acquire certification as an appraiser. She often had to leave on a Sunday to attend a full week of classes. It broke her heart to leave her boys: "I would cry all the way going and rejoice with excitement while traveling back home."
Years of study paid off. Courses in Geographic Information Systems and through the International Association of Assessing Officers garnered Darlene the title of New Mexico Certified Appraiser. Besides formal training, Darlene gained an understanding of her public's needs. Property ownership often constituted people's the largest investment. Believing that owners needed information about their rights and roles within Taos County and knowledge about the operations of the Assessor's Office, Darlene developed educational flyers and handouts. She extended services to Costilla, Questa, Penasco and other Taos County communities. In 2006 the people of Taos County elected her as County Assessor. She vowed to make the Assessor's Office the informational source on the processes of information on property ownership and tax valuation. In 2011 the Taos community supported Darlene's second run for Assessor. She ran unopposed.
Devoted to service, it's no surprise that Darlene cares deeply for the "wonderful and caring" people of Taos. She cites the February 2011 gas outage as an example. While volunteering at the crisis command center, Darlene recalled the tremendous "outpour of telephone calls and visits from people reaching out to assist those in need. The empty shelters were a sign of that!"
by Elizabeth Cunningham
When not serving others, Darlene Vigil enjoys summer camping with family at Paradise Canyon in Rio Chiquito and hiking to Williams Lake; winter skiing at Taos Ski Valley and tubing at US Hill; autumn drives around the Enchanted Circle, and at any given time, the Rio Grande Gorge Bridge area.